Uncover Egypt, Jordan, Israel and the Palestinian Territories
Booking Dates
08/19/2020 through 11/05/2020
Travel Dates
08/19/2020 through 12/03/2020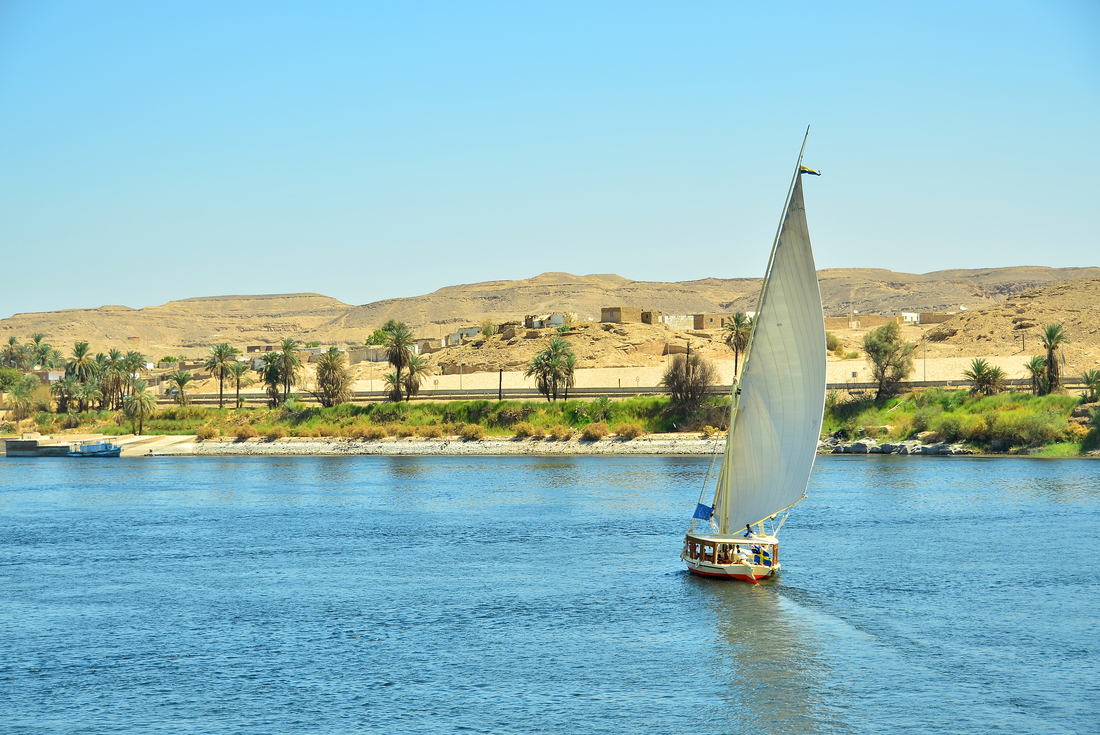 Uncover Egypt, Jordan, Israel & the Palestinian Territories

Take an epic 26-day journey across lands of ancient civilizations, holy relics, cities carved from stone and sunrises over desert landscapes. Sip aromatic coffee in Cairo before you discover the pharaonic temples and tombs along the Nile River. Take jeep safaris in Wadi Rum and Negev, camping under unpolluted skies full of stars. Discover the Rose City of Petra and the Roman city of Jerash before arriving in Tel Aviv. Taste unbelievable falafel in Manger Square and take a walking tour through Jerusalem. Immerse yourself in the frequently misunderstood Middle East and gain an understanding you can't get from news bulletins.

Activities
Complimentary Airport Arrival Transfer
Cairo – Pyramids and Sphinx
Cairo – The Egyptian Museum headset
Cairo – Egyptian Museum
Alexandria – Catacombs of Kom Ash-Suqqafa
Alexandria – Bibliotheca Alexandrina
Alexandria – Al Montazah Palace & Gardens
Aswan – Nubian Village Visit and Dinner
Aswan – Philae Temple
Abu Simbel – Abu Simbel temples
Aswan – Felucca Sail
Aswan – Kom Ombo Temple
Luxor – Karnak Temple -Entry Fee
Luxor – Colossi of Memnon
Luxor – Valley of the Kings (3 tombs)
Luxor – Tut Ank Amon Tomb
Luxor – Hatshepsut Temple
Cairo – Khan al-Khalili bazaar visit
Wadi Rum – Desert Jeep tour
Petra – Guided tour
Petra – Local Family Dinner
Shobak – Shobak Castle
Madaba – St Georges Church
Dead Sea – Visit including lunch
Jerash – Roman ruins
Haifa – Baha'i Gardens
Tel Aviv – Lewinsky Market Visit
Jaffa – Leader-led tour of Old Jaffa
Nazareth – Winery Visit
Akko – Knights Fortress Visit
Nazareth – Visit to Church of Annuniciation & Mary's Well
Nazareth – Walking Tour
Beersheba Tour
Ramon Crater Jeep Safari
Negev – Lakiya Bedouin Weaving
Beersheba – Anzac Memorial
Masada – Masada visit
Dead Sea – Visit and float
Ein Gedi – Nature Reserve
Jerusalem – Mount of Olives
Jerusalem – Garden of Gethsemane
Jerusalem – Guided tour of Old City
Bethlehem – Church of the Nativity & Shepherds' Field
Highlights
Relax and watch life unfold on the banks of the Nile during a three-night river cruise, stopping at temples and villages by day and stargazing from the deck pool by night.
Take an included flight to Abu Simbel and feel tiny compared to the towering, mountain-carved statues of Ramses II that guard the Great Temple.
Journey into the red-desert wilderness of Wadi Rum and spend a night camping beneath the stars with your nomadic Bedouin hosts.
Wash off the dust of the desert with a float in the salty waters of the Dead Sea – a surreal experience that has to be felt to be believed.
Stay on the edge of the world's largest erosion cirque – Ramon Crater – and contemplate a galaxy unimpeded by light pollution in the Middle East's only official Dark Sky Place.
Itinerary
Destination
Pricing
Terms and Conditions
| Day | Description | View All |
| --- | --- | --- |
| Day 1 | Cairo | Details |
| Day 2 | Cairo | Details |
| Day 3 | Alexandria | Details |
| Day 4 | Alexandria | Details |
| Day 5 | Aswan | Details |
| Day 6 | Nile Cruise | Details |
| Day 7 | Nile Cruise | Details |
| Day 8 | Nile Cruise | Details |
| Day 9 | Luxor | Details |
| Day 10 | Luxor | Details |
| Day 11 | Cairo | Details |
| Day 12 | Amman | Details |
| Day 13 | Wadi Rum | Details |
| Day 14 | Aqaba | Details |
| Day 15 | Petra | Details |
| Day 16 | Petra | Details |
| Day 17 | Amman | Details |
| Day 18 | Amman | Details |
| Day 19 | Tel Aviv | Details |
| Day 20 | Nazareth | Details |
| Day 21 | Nazareth | Details |
| Day 22 | Ramon Crater | Details |
| Day 23 | Masada - Jerusalem | Details |
| Day 24 | Jerusalem | Details |
| Day 25 | Jerusalem | Details |
| Day 26 | Jerusalem | Details |